The OCD Workbook: Your Step-by-Step Treatment Manual to Understand, Manage and Overcome Obsessive-Compulsive Disorder (Paperback)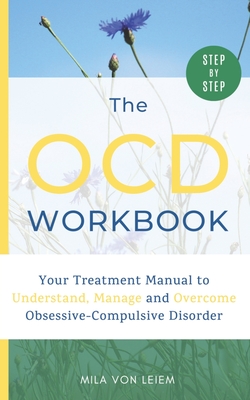 $13.99

Usually Ships in 3-5 Days (Subject to Availability)
This title is NON-RETURNABLE.
Description
---
Are you still struggling with Obsessive-Compulsive Disorder? Then keep reading...
If you have OCD you may have irrational fears that you don't feel yours or you might obsessively double-check things. Maybe you are in a trap that forces you to follow your time-consuming compulsions according to your distorted thinking or maybe you have less invasive symptoms that really worries you.
OCD is a chronic mental health condition with no definitive cure, but with the proper treatment people with OCD can lead happy and fulfilling lives. By learning the information and strategies contained in this book you will have the tools necessary to break the cycle of your obsessions and compulsions.
use self-assessment tools to
identifying your obsessions and compulsions and their severity
learn to
challenge
your own
distorted thinkingstop treating thoughts as facts
practice mindfulness to
develop present-moment awarenessovercome irrational fears
and
intrusive thoughts
follow recovery strategy using self-help tools, techniques and worksheets to
break free of compulsive ritualsmaintain your progressfind
the right
professional help
let your
family members understand you and your conditionLiving with OCD can be a long and winding road, but you don't have to walk it alone. I hope that you will be able to utilize the information and techniques in this book to break free of compulsive rituals and live your best life.Scroll up to the top and click buy