Quantum Physics for Beginners: Understand the World Around You Thanks to Quantum Physics, Explained in a Simple Way and Applied to Real Life (Paperback)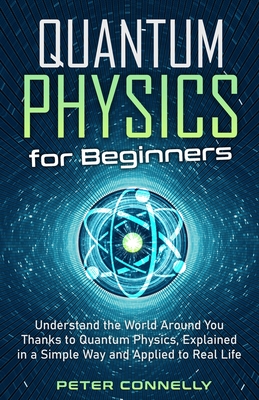 $12.95

Not In Stock - Usually Available in 3-5 Days
This title is NON-RETURNABLE.
Description
---
There is a world within the World: that of atoms and elementary particles. No one can see it, but it can be imagined and understood thanks to a theory: that of quantum mechanic. It reveals the law that govern the infinitely small, showing a reality that is not less fascinating than that of the macroscopic world.
Are you looking for a book that can explain the basis of quantum physics in a simple and practical way?
Do you want to understand something more about the world around you?
Well, you are in the right place.
In the first decades of the past century, important physicists such as Max Planck, Albert Einstein and others, paved the way to better understand the knowledge of the laws that govern nature, answering the questions that men have been asking for millennia.
This book will help you giving answers to many natural phenomena that remained obscure until about 100 years ago. It does it in a simple but rigorous way, making the concepts easily understandable, without trivializing them.
In particular, you will find:
What is Quantum Physics
How Max Planck developed the new concepts
The laws that govern Quantum Physics
Many experiments on Quantum Physics
Explanation of the laws of attraction and relativity
Quantum Physics in relation with our body and health
Time in Quantum Physics
Quantum Physics applied to the real world
... and much more
I advise you to approach this text with curiosity, and to discover how science - that is often considered as "arid" - can actually prove to be fascinating and able to provide a new and wonderful view of the world
You just have to scroll up and click on "Buy now "