Madoodle (Paperback)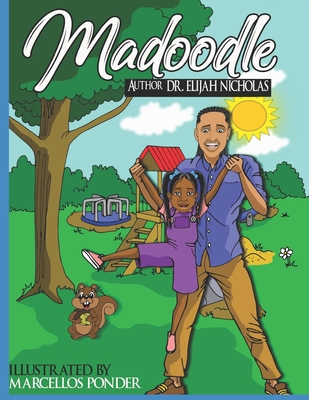 $17.99

On Our Shelves Now (Subject to Availability)
This title is NON-RETURNABLE.
Description
---
Dr. Elijah Nicholas has created an LGBTQI-friendly children's book featuring Madoodle (aka Madison), a ten-year-old girl whose Uncle Pete was once her Auntie Mary. Based on Dr. Elijah's observations as he navigated his gender transition from female to male, Dr. Elijah has brilliantly created a story of love, family, compassion, and authentic gender expression acceptance. Through the eyes of Madison and her friends, with appearances by parents, teachers, and other bright and inquisitive children, Dr. Elijah entertains, educates, enlightens, and most of all contributes to the discussion of unconditional love and gender expression. "Madoodle" is a great family discussion tool for navigating gender identity and family dynamics. It is also an excellent resource for classroom teachers when introducing gender, gender expression, navigating transgender students, and proper pronoun usage in the student setting. Author: Assigned the female gender at birth, Dr. Elijah Nicholas spent over half of his life in the US Military retiring as a senior officer in 2012. Transitioning from female-to-male in 2018 came as a result of Dr. Elijah no longer being able to live his core values: Authenticity, Integrity, and Transparency. After retiring from the military Dr. Elijah began to write and document his life experiences. He is now a 7-time published author. In 2018, just before he began his gender reassignment, Dr. Elijah discovered his passion for creating family and children's books. He subsequently created the "Madoodle" series with plans of animation and production of short films based on the life of the main character, Madison. You can find Dr. Elijah and Madison on IG: @DrElijahNicholas and @_Madoodle; respectively. Illustrator: Marcellos Ponder is the creator of BM Comix, home of Stoopid High and Streetnerd. Marcellos Is a self-taught artist, who has been creating his own comics since grade school, making money throughout school using his talents. Marcellos has written and illustrated six different comic books. He also creates different forms of Art on various forms of mediums and also uses his talents for numerous projects for the newly formed City of South Fulton. Marcellos looks forward to working on the next big cartoon that can stand alongside some of the greats from the greats Marcellos lives in Atlanta, GA. You can find Marcellos on IG: @Stoopidhighllc.