Flesh of God: The Sacred Mushroom Tradition of the Mazatec Shamans (Paperback)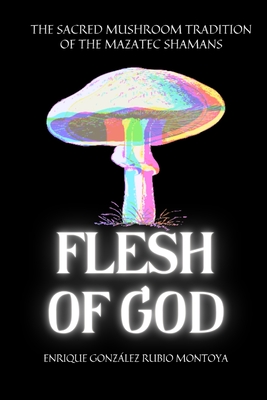 Description
---
A book full of magic, healing and love. Healing experiences with Mar a Sabina and Mazatec sages.
This book is the narration of my ritual experiences with Mazatec shamans. Some of the main aspects of my experiences as a participant in these rituals were: Mystical ecstasy, enlightenment, as well as paranormal psychic phenomena, such as telepathy, clairvoyance, magnetism (healing touch). I was also an eyewitness of indigenous traditional medicine healing, through the mushrooms Ceremony, with shamanic chants and prayer.
The ceremonies of the sacred mushrooms, involved a direct interface with the world of the sacred -until then unknown to me and this caused me to re-evaluate of my concepts as to the meaning of the universe and my understanding of myself as a human being.