Imaginative Communities: Admired cities, regions and countries (Paperback)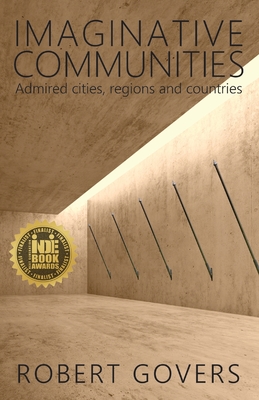 List Price: $27.00
Our Price: $24.30
(Save: $2.70 10%)
Usually Ships in 3-5 Days (Subject to Availability)
This title is NON-RETURNABLE.
Description
---
Many of us feel uneasy with the lack of recognition that our community, city, region or country receives internationally and with the stereotypes and outdated clich's by which "outsiders" define us. This has probably been the case for as long as man exists, but in today's world with its global connections and social media, it is becoming more apparent, more relevant and more frustrating; to citizens generally, but in particular to policy makers, public administrators, leaders and representatives in public, private and civil society sectors. Why this is so and what to do about it is the topic of this book. It is the first book to discuss the issue of community reputation in a manner that is accessible to all; free from any use of jargon, management terminology or unnecessary complexity. It argues that for communities to be admired, they need a sense of belonging and purpose in order to do amazing imaginative things befitting their character while captivating others. Imaginative initiatives are recognisably from somewhere and hence cut through the clutter in order to create community profile. The book contains examples from Austin, Barcelona, Bhutan, Den Bosch, Dubai, Egypt, Eindhoven, Estonia, Finland, Firenze (Florence), Kazakhstan, Lanzarote, Limburg (Maastricht Region), Oslo, Rome, The Hague, the United States of America and other communities. The book primarily aims to inspire readers and offer them a broad overview of an issue in modern society that is of interest and relevance to all of us: the reputation of our communities.
'This book will thrill leaders, planners, globalists, policy makers and sociologists with practical steps for implementing creative ideas that will invigorate community spirit and build reputation'. Booklife Reviews
'IMAGINATIVE COMMUNITIES: Admired Cities, Regions and Countries by Robert Govers is a feat of informative facts and fancies to set the imagination soaring... making it quite the timely read as civilization heads into the year 2020 and beyond'. With a rating of 4.2 (of 5) the book is IndieReader Approved.
'IMAGINATIVE COMMUNITIES is chock full of facts, charts, and information that can help guide local communities to a better sense of how they can become visible across the globe, while creating a positive impact. Its strength is in the examples it provides, from Bhutan's focus on happiness to Barcelona's branding through modernist architecture'. IndieReader