Empath: Understanding Your Gift, Protecting your Energy and Finding Peace in a Chaotic World (Paperback)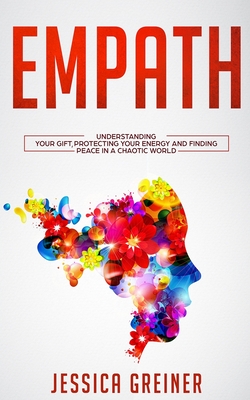 List Price: $14.99
Our Price: $13.49
(Save: $1.50 10%)
Usually Ships in 3-5 Days (Subject to Availability)
This title is NON-RETURNABLE.
Description
---
Do you constantly feel the negative energy circulating a room?
Do you empathize so intensely that you actually feel the emotions of others?
Do you have a deep connection with nature that allows you to feel the distress of the world?
If so, you are a part of a unique community of individuals called Empaths. Contrary to popular culture, being an Empath is no compliment to a science fiction novel.
Hypersensitivity is a beautiful gift that allows you to connect deeply with others. You are likely an amazing listener with a deep passion for helping others. Many respectable careers utilize the gifts of Empaths in order to solve crimes, care for others, and even educate the community.
However, many Empaths find that understanding the true beauty of their gift is a challenge. The overwhelming feelings from others can be quite draining. Attempting to carry the weight of the world is never-ending the cycle of stress and anxiety. Since these feelings can be quite distressful, it understands why they don't view their gift as precious.
Could you relate to the sentiments above? Would you like to understand the power of your gift further to live a confident and balanced life? Empath: Finding Peace in a Chaotic World. The Ultimate Guide to Understanding Your Gift will help you to develop applicable techniques to help guide your life.
In "Empath", you ll discover:
Understanding the science and legitimacy of being a highly sensitive person
Outlining essential tools to help cope with feelings of stress and chaos
How to maintain purposeful and satisfying relationships
How to effectively keep others in their place
Important ways to protect and maintain your energy
How to essentially take care of yourself
Being an Empath is not a weakness. In fact, it is a breath of fresher in a rather unfortunate world. Through buying this book, you will learn valuable gems that will turn your unique gift into a superpower