Mother Nature's Pedagogy: Biological Foundations for Children's Self-Directed Education (Paperback)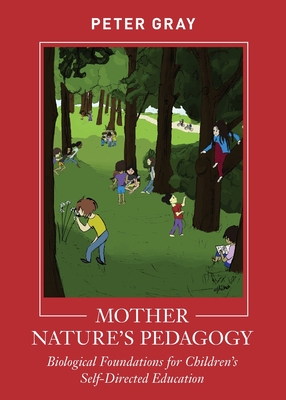 List Price: $12.95
Our Price: $11.66
(Save: $1.30 10%)
Usually Ships in 3-5 Days (Subject to Availability)
This title is NON-RETURNABLE.
Description
---
Children come into the world biologically designed to educate themselves. Their natural curiosity, playfulness, sociability, willfulness, adventurousness, tendency to look ahead, and desire to do well in the world were all shaped, by natural selection, to serve the function of education. In this collection of essays, developmental psychologist Peter Gray describes, with research evidence, how these natural tendencies play themselves out in children who are not schooled but, instead, are allowed ample time and opportunity to exercise their natural educative drives. He explains, especially, how children learn from one another when allowed to play freely in settings where they are not segregated by age. In addition, he presents evidence that children come into the world with prosocial drives-to help, share, and comfort-that grow ever stronger when adults allow them to grow. He also discusses ADHD as a natural and valuable personality variation, not a disorder, which causes problems in the typical school environment but does not interfere with Self-Directed Education.