How to Be a Badass: Navigating Your Road To Self-Mastery (Paperback)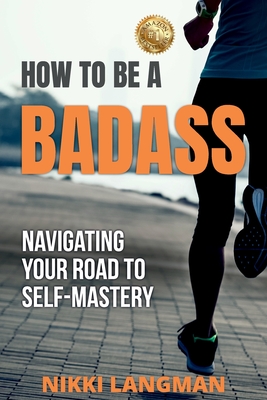 List Price: $23.08
Our Price: $20.77
(Save: $2.31 10%)
Usually Ships in 3-5 Days (Subject to Availability)
This title is NON-RETURNABLE.
Description
---
IT'S TIME TO BECOME YOUR MOST POWERFUL SELF.
For over 30 years, Nikki Langman was ensnared in the forceful grip of drug and alcohol addiction. Despite many attempts to regain control of her life, she secretly believed that her destiny was to become a casualty of the disease; her legacy nothing more than a statistic.
Written with candor, humor, and unparalleled authenticity, Nikki gives the reader a powerfully moving and rare insight into the mind of a person struggling with addiction and the destruction that inevitably comes with it.
Equally captivating is Nikki's inspiring and transformational journey of how she freed herself from her own prison and soared to unimaginable heights by using her BADASS framework and the fundamentals of self-mastery and emotional intelligence.
Brimming with entertaining stories and actionable ideas, this book demonstrates how you can apply the BADASS principles in your personal and professional life every day to:
-Get consistent results
-Increase your courage and confidence
-Deepen your authenticity
-Take more purposeful action
-Lead more effectively
-Manifest love and respect for yourself at all times
Engaging and galvanizing, How to be a BADASS is the book you need to remove the obstacles that are blocking your path and give yourself permission to accelerate into your most powerful self.
NIKKI LANGMAN is an International Speaker, Author, Thought Leader on Emotional Intelligence and Self-Mastery, Business Consultant and Facilitator, and Endurance Runner. She is passionate about helping people live their most powerful lives by being BADASS every day.
Find out more about Nikki at nikkilangman.com.