Mind Control Guidebook: Discover the Secrets of Dark Psychology, Persuasion and Manipulation (Hardcover)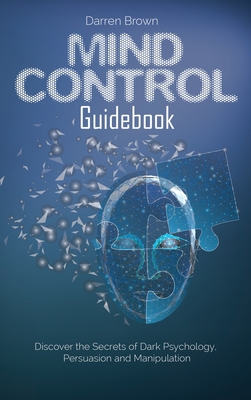 List Price: $33.97
Our Price: $30.57
(Save: $3.40 10%)
Usually Ships in 3-5 Days (Subject to Availability)
Description
---
Have you ever wanted to dominate someone? Have you ever wanted to make them do what you want them to do?
Mind Control is a game changer. It allows you to tap into your opponent's mind, and stop them from fighting back. You can make them listen to you, or stop doing what they were doing, and listen to your commands.
Mind Control is a lot of fun, but it also has many practical applications. For example, you can use it to make someone do something they wouldn't normally do. Perhaps you could force them into an uncomfortable position or even stop them from getting out of bed in the morning.
This book covers:
- The Process of Mind Control
- Mind Control-Techniques
- Signs that you're being manipulated
- Factors That Make You Vulnerable To Mind Control
- How Manipulative Behavior Develops
- Hypnosis And Human Reasoning
And much more
It doesn't have to be intimidating though. Mind Control can be used in playful ways as well. If you want someone to do something that they would normally disagree with, then use Mind Control on them. You might for example be able to convince them that it was very important that they would take out the garbage that night or get out of bed at the crack of dawn.
Mind Control works best when the subject is very receptive. A good way to start is by tapping into their emotions and then working onto their thoughts and actions in more subtle ways. Once you have got their attention, then give them an instruction and watch as they act on it
Buy it NOW and get addicted to this amazing book