Pyrrho's Way: The Ancient Greek Version of Buddhism (Paperback)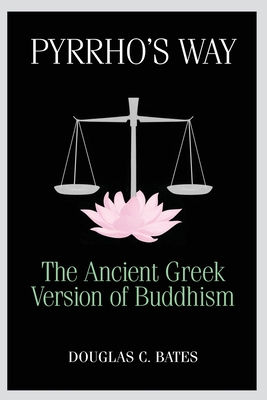 $29.95

Not In Stock - Usually Available in 3-5 Days
This title is NON-RETURNABLE.
Description
---
It is not events that disturb us, but what we believe about them.
In ancient Greece, a group of philosophers developed highly effective techniques to change our thoughts for the better, allowing practitioners to achieve inner peace. They called their philosophy "Pyrrhonism" after the founder of their school, Pyrrho. Pyrrho traveled to India and brought back with him ideas from Buddhism, reshaping them to fit into Greek philosophy. Pyrrho agreed with the Buddha that delusion was the cause of suffering, but instead of using meditation to end delusion, Pyrrho applied Greek philosophical rationalism.
Pyrrho's Way lays out the Pyrrhonist path for modern readers, giving clear guidance on how to apply Pyrrhonist practice to everyday life to achieve inner peace. If Buddhist wisdom has ever appealed to you, but you found Buddhism's paradoxes andendless hours of meditation to be a barrier, Pyrrhonism is for you.
"PYRRHO'S WAY succeeds in making a difficult and obscure philosophy not only intelligible but, more to the point, something to be practiced in a way that can make a difference to your life here and now." Stephen Batchelor, author of The Art of Solitude.