Faith Becomes Brave: Christian Version (Hardcover)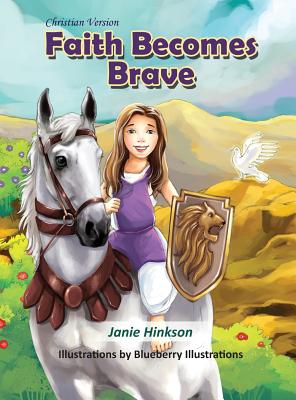 List Price: $18.99
Our Price: $17.09
(Save: $1.90 10%)
Description
---
When an insecure young girl chooses to stand up for the truth, she finds it's much more difficult to rise up against injustice than it is to give in and go with the flow.
After defying the king, Faith, with only her white dove Spirit for companionship, is exiled from the only home she's ever known. Resolving to find her warrior father and learn everything she can about her kingdom's corrupt leader, Faith sets off on a quest for truth and freedom.
Once fearful and uncertain, Faith's journey teaches her to be strong and brave. Her heart is faithful and her actions honorable, but will she be able to find what she needs to save her family and the rest of the villagers before it's too late?
An inspiring, positive adventure story, Faith Becomes Brave is a beautifully illustrated allegorical tale that gives a picture of Jesus as savior; how he heals and gives inner strength to overcome life's obstacles.