Montessori Method for Toddler Discipline: A guide to taming tantrums in your children and improving self-discipline through positive parenting. (Paperback)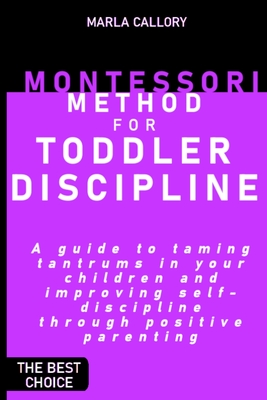 List Price: $29.99
Our Price: $26.99
(Save: $3.00 10%)
Description
---
Montessori doesn't have to be so complicated. Once you understand the method you can help your child achieve:
- Independence and confidence that will last a lifetime.
- An "out of the box" way of thinking.
- And a lifelong love of learning.
This book will help you to better understand Montessori at your own pace. Giving you the chance to grow independence, confidence and a lifelong love of learning in your child.
Why Montessori?
"Children in Montessori follow their interests, wherever that passion leads; giving them strong academics, leadership, self-discipline, responsibility, independence, initiative and a lifelong love of learning."
Basically... it meets kids where they are. By following the child's lead, it makes Montessori completely individualized, unique to every child.
Would You Like To Let your customers Know More?
★BUY A CARTON OF THIS BOOK NOW AND LET YOUR CUSTOMERS GET ADDICTED TO IT ★