Dark Psychology and Narcissism: Learn How to Analyze People and Deal with a Narcissistic Personality. Develop Secret Techniques to Manipulate and Infl (Paperback)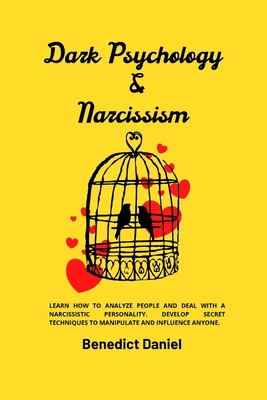 List Price: $29.95
Our Price: $26.96
(Save: $3.00 10%)
Description
---
Your customers will never stop reading this guide
Book 1:
Well, this book seeks to explain how individuals use dark psychology tactics to get their way. The book begins with an in-depth discussion of the four elements of dark psychology.
These elements that include narcissism, Machiavellianism, psychopathy and sadism are the different aspects where dark psychology is used. The book discusses how people with these different elements use dark psychology to manipulate, influence and persuade others for their own benefits.
The book continues by discussing deception as a concept of dark manipulation. It discusses a wide spectrum of deception, how deception happens and the various tactics individuals use to deceive others. Further, you will be able as a reader to discover how you can identify these tactics and avoid being a target for deception.
In this book you'll discover
The principles of dark psychology applied to persuasion
The secret techniques used in dark psychology
The secret of deception and deceptive tactics in business and in relationship
How to use mind control to get someone to do whatever you want
How to carry out a real brainwash and to stop being manipulated
How to know when someone is using mind control against you
Understanding and influence human behavior
And much more
Book 2
Leaving a relationship can be traumatic. However, when you're in a relationship with a narcissist, it can be heart wrenching, emotionally draining, and devastating. This is why you need all the help you can get to recover stronger than ever. A relationship with a narcissist will leave you feeling drained, broken, dejected, worthless etc. No matter how hard you try to make this relationship work, it's pointless. There is no happy ending for a narcissistic relationship.
In this book you'll discover:
Subtle and covert ways in which a narcissist abuses you
Major tactic that forms the basics of narcissistic abuse
Understanding the mindset of a narcissist
Knowing when it is time to leave a narcissist
How to survive emotional abuse from a narcissist
A step by step guide on breaking up with a narcissist
Protecting yourself from a narcissist
Practical activities to help a narcissist recover
Ways to recover after a narcissistic abuse
And so much more...
Would You Like To Know More?
Scroll to the top of the page and select the "Buy Now" button.