Grow: Tending to the Hearts and Minds of Children Through the Practice of Mindfulness (Paperback)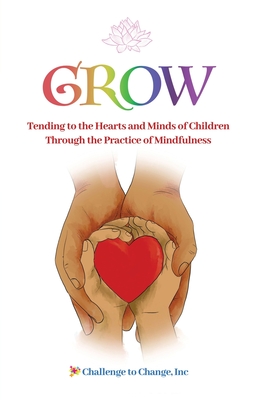 List Price: $15.99
Our Price: $14.39
(Save: $1.60 10%)
Usually Ships in 3-5 Days (Subject to Availability)
Description
---
People from all walks of life have been drawn to the practice of Mindfulness. Those who use Mindfulness undoubtedly note its benefits on their overall well-being. However, most people do not discover these practices until adulthood. Which leaves us to wonder...
What would happen if we put these tools in the hands of all children?
GROW is the perfect book for anyone wishing to deepen their understanding of Mindfulness and how it can benefit the children in their lives. GROW thoroughly explores the topic of Mindfulness through the presentation of relevant studies, suggested practices, and effective ways to share it with children. Regardless of your title-teacher, parent, friend, neighbor-you have the ability to be a Change-Maker for yourself and others through the practice of Mindfulness. GROW shows you how.
GROW contains a collection of clear and creative Mindfulness exercises. The exercises fall into five categories. Breath Practices, Movement, Sensory Experiences, Yoga Naps (Guided Imagery), and Practices for Brain and Heart Power. Offering Mindfulness through these five modalities keeps activities relevant, captivating, and transformative for all types of learners.
GROW was written by three former classroom educators and current yoga instructors: Julie Strittmatter, Melissa Hyde, and Molly Schreiber. The co-authors contribute their own expertise, knowledge, and passion to produce an approachable understanding of Mindfulness.
GROW shows how the simplicity of taking a few deep breaths can drastically change your day... and your life.