Healing Humanity: Time, Touch & Talk (Paperback)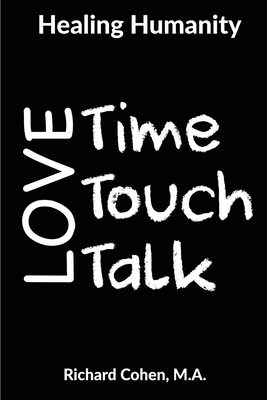 List Price: $14.95
Our Price: $13.46
(Save: $1.50 10%)
Usually Ships in 3-5 Days (Subject to Availability)
Description
---
Why Do We Need Healing?
Why is there a 50% divorce rate? Why does research indicate that 33-75% of men and 26-70% of women are sexually unfaithful during marriage?
Why are men and women getting hooked on porn, spending $36 billion a year?
World Drug Report 2019 states that 35 million people worldwide suffer from drug use disorders.
Porn, affairs, and addictions are illegitimate attempts to meet legitimate needs for love.
Looking for Love?
We all need love. We cannot live without it. If you want to experience greater love in your life, Healing Humanity: Time, Touch, and Talk (TTT) will provide you with the keys to fulfill your heart's desire.
TIME: Life-changing skills for your personal healing, family healing, and community healing.
TOUCH: Essential exercises for healthy touch to transform your life and the lives of your loved ones.
TALK: Communication skills to foster greater intimacy in your personal and professional relationships.
"TTT changed my life for good. This is a once-in-a-lifetime book. I learned how to restore relationship issues and experience a new-found peace." Sarah Jennings