365 Days to Sexual Integrity (Paperback)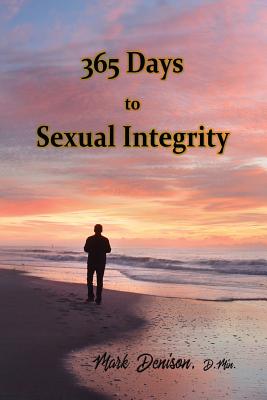 $21.95

Usually Ships in 3-5 Days (Subject to Availability)
Description
---
Dealing successfully with addiction is a daily battle. Mark Denison, in his book, "365 Days to Sexual Integrity" provides devotional thoughts for each day of the year that are a powerful resource for winning this battle.
This collection of daily devotionals will encourage, inform, and equip you to remain firm in your commitment to sobriety. Using a mixture of biblical teaching, experiential wisdom, and subtle humor, Denison speaks as a fellow-traveler. He knows from first-hand experience what the addict needs.
If you are in recovery or know someone else in recovery, "365 Days to Sexual Integrity" is the ideal daily companion for the journey.
Mark Denison is a native Texan, raised in Houston. Though born into a supportive middle-class family, Mark was not raised in the Christian faith. He discovered Christ as a teenager, through the bus ministry of a local church. At the age of 15, Mark responded to God's call to ministry, and he began his formal training at Houston Bap­tist University, where he earned a Bachelor's Degree with a double major in Christianity and Speech. Mark would later earn Masters in Divinity and Doctor of Ministry degrees (M.Div., D.Min.) from South­western Baptist Theological Seminary in Ft. Worth.
While in college, Mark met Beth, whom he would marry short­ly after graduation. Together, they planted Baybrook Baptist Church in the Houston area, and served there for 18 years. His other pas­torates included First Baptist, Gainesville, Texas, and First Baptist, Conroe, Texas. While pastoring for 31 years, Mark also served as a chaplain to the Houston Rockets, chaplain to the Texas Senate and House of Representatives, and he served on the Board at HBU for 15 years - three years as chair - and wrote The Daily Walk. His other responsibilities included service on numerous denominational, edu­cational, and institutional boards.
In 2014, Mark and Beth moved to Florida, where they began preparation to launch a national ministry, There's Still Hope. As a re­covering addict himself, Mark knows the destruction sex and porn addiction can bring to a person, his family, and the church. Before launching this ministry in early 2018, Mark went back to school, earning a Master's Degree in Addiction Recovery from Liberty Uni­versity.
Mark is a frequent writer for Covenant Eyes, a speaker at ma­jor events, and provides personal coaching and other resources to 386 schools, churches, pastors, and other individuals. In addition to The Daily Walk, Mark has authored two other books on recovery, Porn in the Pew and 90-Day Guide to Recovery. Mark and Beth are proud parents of one son, David, who is also involved in ministry.
For more information on Mark and his ministry, visit his website at TheresStillHope.org.