Desperately Seeking Sex & Sobriety: A cautionary tale of Sex Tourism, Drugs, Alcoholism, Prostitution & Suicide (Paperback)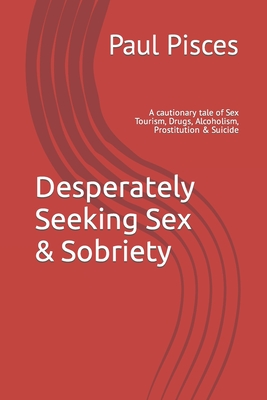 Description
---
I live at the edge of madness,
As I scale the mountain top,
Up here it's quite peculiar,
It's where mortals fear to tread.
Saints are on my right side,
Satan on my left,
The Angels smile politely,
As they tuck me up in bed.
I'm high up in the mountains,
Where the mythos is too thin,
There's little air or oxygen,
Most here, like me, are dead.
I used to think so clearly,
Now I don't think at all,
The remnants of my sanity,
Shotgun blasted from my head.
-Paul Pisces "Loved.