Making Space: Strategic Leadership for a Complex World (Paperback)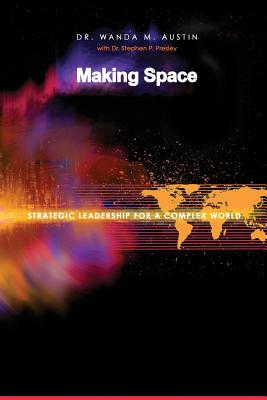 $7.99
Usually Ships in 3-5 Days (Subject to Availability)
This title is NON-RETURNABLE.
Description
---
In Making Space: Strategic Leadership for a Complex World, Dr. Wanda M. Austin, president and CEO of The Aerospace Corporation, shares leadership lessons that she has learned during her decades-long career as an engineer and executive in the space industry. "Leadership is not a birthright; it is a skill. Leaders can come from anywhere and in any form," says Austin, noting "there was a societal assumption that an African American woman from the inner city in the 1960s could not be a leader." In this book, Austin shows how she proved that assumption wrong, relying on the encouragement and mentorship of others, while developing the work ethic, values, and skills that took her to the top position in The Aerospace Corporation, a leading architect of the nation's national security space programs. Austin, who became president and CEO of The Aerospace Corporation on January 1, 2008, is internationally recognized for her work in satellite and payload system acquisition, systems engineering, and system simulation. She serves on the President's Council of Advisors on Science and Technology, was appointed to the Defense Science Board in 2010, and was appointed to the NASA Advisory Council in 2014. Among the topics covered in her book are: - Leading through Unexpected, Uncertain, and Intentional Change - Stacking the Deck: The Tactics of Strategic Leadership, and - Building Your Team The Aerospace Corporation is a California nonprofit corporation that operates a federally funded research and development center and has approximately 3,600 employees. It provides guidance and advice to military, civil, and commercial customers to ensure the success of complex, technology-based programs. The Aerospace Corporation, which has annual revenues of more than $900 million, is headquartered in El Segundo, California, with multiple locations across the United States.