Everything I Need to Know About Love I Learned From Pop Songs (Paperback)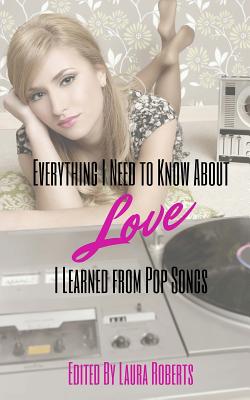 $11.99

Not In Stock - Usually Available in 3-5 Days
This title is NON-RETURNABLE.
Description
---
Ever listened to a love song and felt like it was written just for you? Have you ever helped yourself get through a tough breakup by listening to your favorite song? Maybe you and your current flame have one song that feels like it simply belongs to you as a couple?
If you've ever been in love, experienced an unrequited crush, or simply longed for a relationship spun from a pop song, this is the book for you.
Pop songs pondered in this book include:
*Barenaked Ladies, "One Week"
*Brick, "Dazz"
*The Buzzcocks, "Ever Fallen in Love (With Someone You Shouldn't've)"
*The Commodores, "Brick House"
*Alice Cooper, "I'm Eighteen"
*Neil Diamond, "Forever in Blue Jeans"
*Bob Dylan, "It Ain't Me, Babe"
*Jay Ferguson, "Thunder Island"
*Fleetwood Mac, "Silver Springs"
*PJ Harvey + Thom Yorke, "This Mess We're In"
*Elton John, "Your Song"
*OutKast, "Hey Ya "
*Bonnie Raitt, "Shadow of Doubt"
*The Replacements, "Sadly Beautiful"
*Linda Ronstadt, "Blue Bayou"
*Frank Sinatra, "Strangers in the Night"
*Phoebe Snow, "Poetry Man"
*Spice Girls, "Wannabe"
*The Spinners, "Could it Be I'm Falling in Love"
*Wall of Voodoo, "Can't Make Love"
*The Who, "You Better You Bet"
*Neil Young, "Heart of Gold"
About the Author
---
Editor Laura Roberts can leg-press an average-sized sumo wrestler, has nearly been drowned off the coast of Hawaii, and tells lies for a living. She is the founding editor of Black Heart Magazine, the San Diego Chapter Leader for the Nonfiction Authors Association, and publishes whatever strikes her fancy at Buttontapper Press. She currently lives in an Apocalypse-proof bunker in sunny SoCal with her artist husband and their literary kitties, and can be found online at Buttontapper.com. Contributing authors on this anthology include: Rebecca Ayers, Terry Barr, Sally Basmajian, Dani J Caile, Adrian Ernesto Cepeda, Susanna Donato, Barney Harper, Wendy Kennar, Don Kingfisher Campbell, Polo Lonergan, Cassie Newell, Susan Tepper, and Dave Thome. (For full author bios from all our contributors, head over to Buttontapper.com!)