A Blimp Pilot's Wife: TO HELL and BACK: Addiction Does Not Have to Kill (Paperback)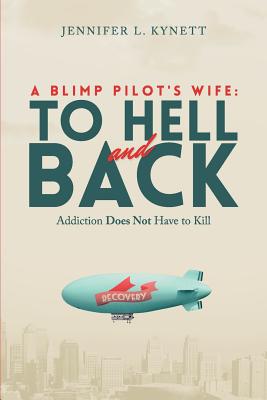 $6.95

Usually Ships in 3-5 Days (Subject to Availability)
This title is NON-RETURNABLE.
Description
---
Are you a alcoholic or compulsive gambler? Are you a loved one of an addict or compulsive gambler? Feeling hopeless or helpless? If you answered yes to any of these questions, this book is for you Find out what it's like to live in an addicts shoes. Read about the torment addiction causes families and the financial devistation it causes. Want the good news? There is a solution and I give it to you raw and real. There is hope.
About the Author
---
Jennifer L. Kynett, born January 2, 1968 has been a compulsive gambler since 1986 when she learned how to play poker. She began drinking in 2009 when she discovered that drinking every day made her problems "go away". She has been through 3 in-patient rehabs for gambling and alcoholism between 2012-2013. Jennifer has been completely sober and gambling free since April 1, 2014.