Arsenic: Exposure Sources, Health Risks, and Mechanisms of Toxicity (Hardcover)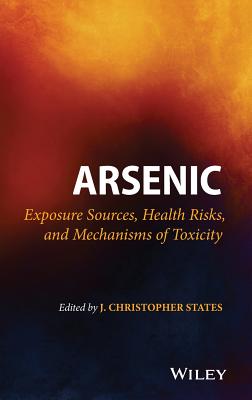 Description
---
This book illustrates the chemistry, toxicology, and health effects of arsenic using novel modeling techniques, case studies, experimental data, and future perspectives.

- Covers exposure sources, health risks, and mechanisms of one of the most toxic minerals in the world
- Helps readers understand potential health effects of arsenic, using population studies, mammalian and invertebrate models, and pharmacokinetic and toxicokinetic models
- Discusses outcomes, epidemiology, real-life examples, and modes of action for arsenic-induced diseases, like lung cancer, diabetes, cardiovascular and pulmonary diseases, and immunotoxicity
- Acts as a reference for toxicologists, environmental chemists, and risk assessors and includes up-to-date, novel modeling techniques for scientists
- Includes future perspectives on special topics, like extrapolation from experimental models to human exposures, biomarkers for phenotypic anchoring, and pathology of chronic exposure.
About the Author
---
J. Christopher States, PhD, is Professor, University Scholar and Vice Chair for Graduate Education in the Department of Pharmacology and Toxicology, and Associate Dean for Research in the University of Louisville School of Medicine, Louisville, Kentucky. He is a Past President of the Society of Toxicology Metals Specialty Section, on the editorial board of several leading journals, and regularly serves as a reviewer of manuscripts and National Institutes of Health grants. He has organized symposia and workshops and chaired sessions on arsenic exposure and toxicology at international conferences and published over 100 articles.