The Best Dream Book Ever: Accessing Your Personal Intuition and Guidance (Paperback)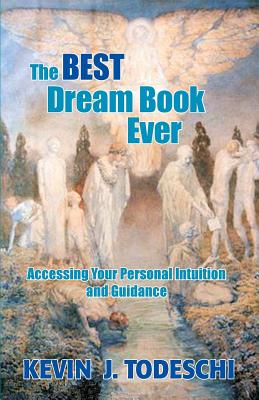 $16.95

Usually Ships in 3-5 Days (Subject to Availability)
This title is NON-RETURNABLE.
Description
---
Finally, a guide to interpreting dreams and intuitive symbols that anyone can use Whether you've worked with dreams and symbolism all your life or have never remembered a dream before, The BEST Dream Book Ever will show you simple approaches to understanding and interpreting dreams, symbols and psychic images. This insightful volume contains real-life dreams and a description of how they were interpreted using such tools as working with themes and emotions, evaluating the dream in the context of current life events, and, of course, understanding symbolism. This book also includes a more than 500-word comprehensive symbols dictionary to help you interpret hundreds of common symbols and images, as well as practice dreams at the end of each chapter for you to interpret on your own.You'll also explore a psychic game, "Conscious Dreamplay" - the ability to obtain personal guidance and intuition on virtually any question imaginable while in the waking state A simple step-by-step approach will enable you to work alone or with friends and discover the depth of wisdom and insight that has always been available to you - you just never knew where to look for it.
About the Author
---
KEVIN J. TODESCHI is the author of numerous books on symbolism and interpretation, including Dream, Images and Symbols. He has worked with dreams for more than 30 years and lectured on dream interpretation on five continents. The author of more than 25 books, including Edgar Cayce on the Akashic Records, Edgar Cayce on Auras and Colors, and Edgar Cayce on Reincarnation and Family Karma, Todeschi is also the Executive Director and CEO of the Edgar Cayce work.