The Fight of Your Life (Hardcover)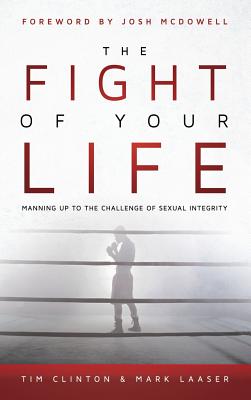 Description
---
No matter how many times you have lost the battle--you can "still" win the war
There's a war going on for the souls of men. It's reached epic levels and is threatening the very fabric of generations--grandfathers, dads, sons, and grandsons.
This war is affecting you and your family. Landmines planted strategically by the enemy that are knocking our men out, destroying their souls, ruining their futures, causing destructive marriage issues, jeopardizing relationships, and taking our sons and daughters captive The war is an all-out attack on the purpose and pleasure of sexuality as God designed it.
"The Fight of Your Life" offers weapons that help you overcome sexual addiction, resist the danger of pornography, enjoy healthy sexuality, and save your marriages, relationships, and families from the enemy's assault.
To win the war, you must fight the battles. Don't give up. Don't lose hope. And don't think for a moment that you have disqualified yourself from the fight. You have not failed "too many times"--you can still win.
About the Author
---
Tim Clinton, Ed. D., is President of the nearly 50,000-member American Association of Christian Counselors (AACC), the largest and most diverse Christian counseling association in the world. Licensed in Virginia as both a Professional Counselor (LPC) and Marriage and Family Therapist (LMFT), Tim now spends a majority of his time working with Christian leaders and professional athletes. He is recognized as a world leader in faith and mental health issues and has authored over 20 books including Breakthrough: When to Give In, When to Push Back. For more information, visit www.TimClinton.com and www.AACC.net.