True Tales of Angel Encounters (Paperback)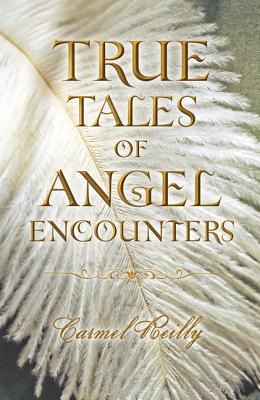 $15.95

Backordered (Subject to Availability)
Description
---
A beautiful premature baby girl thrives after being visited by a loving nurse--a nurse that none of the other hospital staff have ever heard of. A cab driver picks up a unlikely passenger who offers just the advice the cabbie needs--then disappears into thin air.
Ordinary people of diverse faiths, including the non-religious, have experienced the wonder of angels. This fascinating collection of true stories highlights how spiritual beings--manifesting as a kind stranger, a radiant figure, or a comforting presence--have touched lives around the world.
These personal tales offer a compelling glimpse of angels at work--protecting children, giving advice during a crisis, comforting the dying, bringing messages from loved ones who have passed on, and offering strength at the darkest hour. Author Carmel Reilly presents a colorful array of true angel encounters:
Angels in Times of Crisis
Healing Angels
Guardian Angels and Messengers
Angels, Spirit Guides, and Ghosts
About the Author
---
Carmel Reilly is the author of True Tales of Angel Encounters, which was previously published in the U.K. as Walking with Angels: True Stories of Heavenly Encounters. She worked as a teacher before becoming a writer, illustrator, and editor. She has a longstanding interest in matters of spirituality and the paranormal - other titles she has worked on include The Day My Life Changed and Dear God. She currently lives in North London with her husband, daughter, and three cats.