The Strength in Numbers: The New Science of Team Science (Paperback)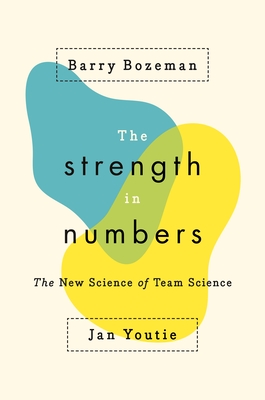 $24.95
Email or call for price.
Description
---
Why collaborations in STEM fields succeed or fail and how to ensure success
Once upon a time, it was the lone scientist who achieved brilliant breakthroughs. No longer. Today, science is done in teams of as many as hundreds of researchers who may be scattered across continents. These collaborations can be powerful, but they also demand new ways of thinking.
The Strength in Numbers
illuminates the nascent science of team science by synthesizing the results of the most far-reaching study to date on collaboration among university scientists. Drawing on a national survey with responses from researchers at more than one hundred universities, archival data, and extensive interviews with scientists and engineers in over a dozen STEM disciplines, Barry Bozeman and Jan Youtie establish a framework for characterizing different collaborations and their outcomes, and lay out what they have found to be the gold-standard approach: consultative collaboration management.
The Strength in Numbers
is an indispensable guide for scientists interested in maximizing collaborative success.
About the Author
---
Barry Bozeman is the director of the Center for Organization Research and Design, and Arizona Centennial Professor of Technology Policy and Public Management at Arizona State University. Jan Youtie is the director of policy research services and principal research associate in the Economic Development Lab at the Georgia Institute of Technology.