Against the Moon: Poetry, Lyrics, and Short Stories (Paperback)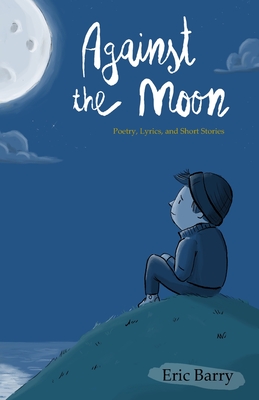 List Price: $9.99
Our Price: $8.99
(Save: $1.00 10%)
Not In Stock - Usually Available in 3-5 Days
Description
---
Wander into a dark and wondrous world of emotion in Eric Barry's debut anthology of poetry, lyrics, and short stories. Barry infuses his unmistakable voice into each piece of writing, reflecting upon experiences from his own past and struggles as a teenager, to the increasing sense of isolation we're all encountering in our digital world.
If I paint the world as you see fitWill the strokes include myself in it?
As perspectives evolve from childlike wonder to deep and foreboding disillusionment, Against the Moon tackles love, depression, and even diarrhea on a first date with lyrical and heartbreaking earnestness.
Praise for Against the Moon:
"When did you become a writer You are good I don't remember you being into it."
- A girl Eric dated in high school
"I think if you had it melancholy, that would affect sales."
- Eric's 5th grade History teacher
"His podcasts are great (with the exception of a couple, uhm, X-rated ones) "
- Eric's mom