The Story Behind My Smile (Paperback)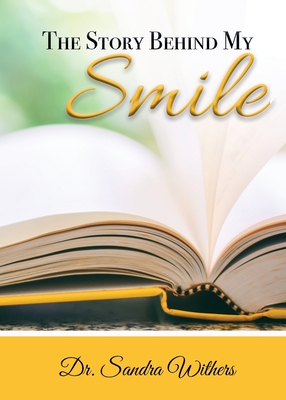 List Price: $18.99
Our Price: $17.09
(Save: $1.90 10%)
Description
---
"There are times in our lives when we have to realize our past is precisely what it is, and we cannot change it. But we can change the story we tell ourselves about it, and by doing that, we can change the future." Eleanor Brown.
Dr. Sandra Withers thought that her life would never be healthy without the actual presence of her father. Over the years, she learned how to mask the pain by pretending to be happy and always wearing a big smile. The day came when Withers could no longer disguise the pain, so she paid a visit to her father and was totally rejected. It recreated a void in her and even though she knew the Lord at age seventeen, she had strayed away from Him. She would still attend church but was not passionate for His presence.
It was after much pain and suffering in her adult years that she decided to totally submit her will to the Lord. God, most assuredly turned things around and brought about a significant change in her life. She now has a reason to smile; the smile she lost has been restored, and she continuously gives credit to the Lord in continuous praise and worship. She has overcome the challenges of her past and is ecstatic about sharing the goodness of the Lord with her readers.