Brewery Operations Manual (Paperback)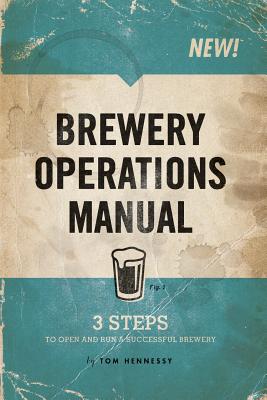 $19.99
Usually Ships in 3-5 Days (Subject to Availability)
This title is NON-RETURNABLE.
Description
---
Learn how to open & run a successful brewery. This Brewery Operations Manual is a complete "to do" list that will guide you through the maze of events necessary to open your own brewery without spending the family fortune. This is real nuts and bolts stuff. Within the three steps you'll learn how to: *Save money so less is needed *Pick the type of locations that will save you time and money *Piece together a brewery for a fraction of the cost of a turn-key system *Follow an easy bookkeeping system to track your business in real time *Utilize a kick-ass business system to run your brewery Tom Hennessy is the owner of Colorado Boy Pub & Brewery. It is his sixth brewery over the past 18 years. He is the creator of Frankenbrew, a cult classic 1995 video on how to build inexpensive breweries. Tom teaches an Immersion course on how to open breweries. Information at www.coloradoboy.com.