I Shall Not Be Moved (Paperback)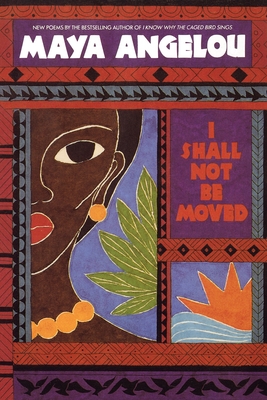 Description
---
In her first book of poetry since Why Don't You Sing? Maya Angelou, bestselling author of the classic autobiography I Know Why The Caged Bird Sings, writes with lyric, passionate intensity that reaches out to touch the heart and mind.

This memorable collection of poems exhibits Maya Angelou's unique gift for capturing the triumph and pain of being black and every man and woman's struggle to be free. Filled with bittersweet intimacies and ferocious courage, these poems are gems—many-faceted, bright with wisdom, radiant with life.
About the Author
---
Maya Angelou was raised in Stamps, Arkansas. In addition to her bestselling autobiographies, including I Know Why the Caged Bird Sings and The Heart of a Woman, she wrote numerous volumes of poetry, among them Phenomenal Woman, And Still I Rise, On the Pulse of Morning, and Mother. Maya Angelou died in 2014.