Exile on Main Street: A Season in Hell with the Rolling Stones (Paperback)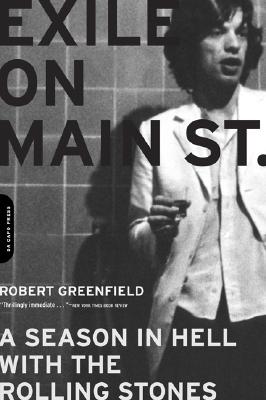 $16.99

Usually Ships in 3-5 Days (Subject to Availability)
Description
---
Recorded during the blazing hot summer of 1971 at Villa Nellcôte, Keith Richards's seaside mansion in southern France, Exile on Main Street has been hailed as one of the greatest rock records of all time. Yet its improbable creation was difficult, torturous...and at times nothing short of dangerous. In self-imposed exile, the Stones-along with wives, girlfriends, and an unrivaled crew of hangers-on-spent their days smoking, snorting, and drinking whatever they could get their hands on, while at night, Villa Nellcôte's basement studio became the crucible in which creative strife, outsized egos, and all the usual byproducts of the Stones' legendary hedonistic excess fused into something potent, volatile, and enduring. Here, for the first time, is the season in hell that produced Exile on Main Street.
About the Author
---
Robert Greenfield, a former Associate Editor of the London bureau of Rolling Stone magazine, has been published in eight different anthologies. His short fiction has appeared in Esquire, GQ, and Playboy magazines. STP: A Journey Through America with the Rolling Stones has been re-published three times in England as well as in America by Da Capo Press in a thirtieth anniversary edition.

A long time member of the Writer's Guild, Greenfield has taught English at Cabrillo College in Aptos, California; film at Chapman College in Monterey, California; and served as an Adjunct Professor of Composition and Literature at the University of San Francisco. He lives in California.