Life on the Hyphen: The Cuban-American Way (Paperback)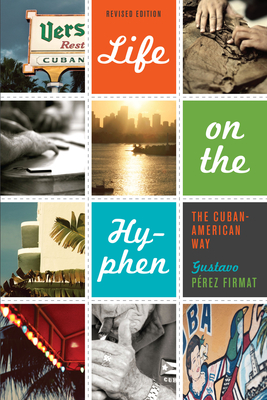 $24.95
Email or call for price
Description
---
An expanded, updated edition of the classic study of Cuban-American culture, this engaging book, which mixes the author's own story with his reflections as a trained observer, explores how both famous and ordinary members of the "1.5 Generation" (Cubans who came to the United States as children or teens) have lived "life on the hyphen"—neither fully Cuban nor fully American, but a fertile hybrid of both. Offering an in-depth look at Cuban-Americans who have become icons of popular and literary culture—including Desi Arnaz, Oscar Hijuelos, musician Pérez Prado, and crossover pop star Gloria Estefan, as well as poets José Kozer and Orlando González Esteva, performers Willy Chirino and Carlos Oliva, painter Humberto Calzada, and others—Gustavo Pérez Firmat chronicles what it means to be Cuban in America.
The first edition of Life on the Hyphen won the Eugene M. Kayden National University Press Book Award and received honorable mentions for the Modern Language Association's Katherine Singer Kovacs Prize and the Latin American Studies Association's Bryce Wood Book Award.
About the Author
---
Gustavo Pérez Firmat is the David Feinson Professor in the Humanities at Columbia University. A writer and scholar, he is the author of many books and numerous essays and reviews. Newsweek included him among "100 Americans to watch for in the 21st century" and Hispanic Business Magazine selected him as one of the "100 most influential Hispanics" in the United States.