The Tao of Ordinariness: Humility and Simplicity in a Narcissistic Age (Hardcover)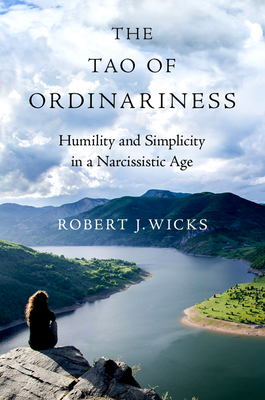 List Price: $23.95
Our Price: $21.56
(Save: $2.40 10%)
Not In Stock - Usually Available in 3-5 Days
Description
---
This book is an invitation to come home to your authentic self in a world that is frequently mesmerized by spin, narcissism, fantasy, and exhibitionism. Psychology and classic wisdom literature have, in various ways, long recognized the value for simply becoming who you are (i.e.,
ordinariness). However, this call is becoming increasingly drowned out by the many other voices that emphasize publicity and image-making over authenticity and humility. Renowned therapist and author Robert Wicks has written The Tao of Ordinariness as a way of beginning to address these tendencies
in contemporary society. In this new countercultural work, the strength and joy of exploring who you are - and proceeding to share yourself with others in a way that they too can reclaim themselves - is revisited from a range of vantage points. The author specifically reexamines themes of humility, simplicity, letting go,
self-awareness, alonetime, resilience, and mentoring. In an era when people increasingly measure self-worth by external measures, such as the number of likes and views and followers on social media feeds (which have many individuals chasing impossible fantasies and living with a constant fear of
missing out), Wicks offers a return to your authentic self.

About the Author
---
Robert J. Wicks, who received his doctorate in psychology from Hahnemann Medical College and Hospital, is Professor Emeritus at Loyola University Maryland. He has published more than 50 books for professionals and the general public, including Night Call: Embracing Compassion and Hope in a TroubledWorld (Oxford University Press, 2018); Perspective: The Calm within the Storm (Oxford University Press, 2014); and Bounce: Living the Resilient Life (Oxford University Press, 2010). Dr. Wicks has lectured on the importance of resilience, self-care, and maintaining a healthy perspective in Hanoi, Beijing, Port au Prince, Johannesburg, Phnom Penh, and Budapest as well as at the Mayo Clinic, Yale School of Nursing, Harvard's Children's Hospital and Harvard Divinity School, the Johns Hopkins School of Medicine, the U.S. Air Force Academy, on Capitol Hill to Members of Congress and their Chiefsof Staff, and most recently in Beirut to persons living and working in Aleppo, Syria. He has also served on the faculty of Bryn Mawr College's Graduate School of Social Work and Social Research and received the Humanitarian of the Year Award from the American Counseling Association's Division onSpirituality, Ethics, and Values. In 2006, he was recipient of the first annual Alumni Award for Excellence in Professional Psychology from Widener University.