Cricut Design Space - Advanced Guide: The Update And Detailed Advanced User's Guide Tips And Tricks On How To Design Amazing Cricut Projects (Paperback)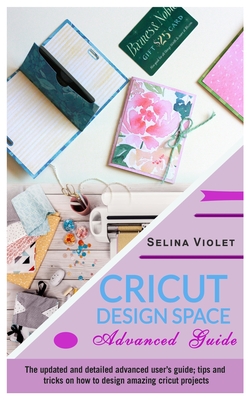 List Price: $19.00
Our Price: $17.10
(Save: $1.90 10%)
Description
---
Are you using Cricut to design your amazing projects?
Have you mastered the basics and want to move to the next level?
This book will take you further than you've gone before
Cricut is the exciting and innovative machine that is perfect for hobbyists and creatives who want to design and make their own products at home. It is flexible, portable and above all it can work with a wide variety of fabrics and materials, meaning that you can make almost anything.
Many know the basics of working with a Cricut but there is so much more and with Cricut Design Space - Advanced Guide: The Updated and Detailed Advanced User's Guide; Tips and Tricks on How to Design Amazing Cricut Projects, you can move to the next level and:
Understand the software secrets in the design space
Learn how to edit images
Discover print and cut Cricut access projects
Make custom cards
Learn card making tips
Make multi-layer vinyls
Designing and creating large wooden signs
How you can use Cricut to turn your passion into a profitable business
From the small to the large, Cricut can help you with almost any project and give you the professional look that you have always wanted from the things you create.
If you have a decent base knowledge of Cricut and what it can do for you, but want to expand on it and take your projects to the next level, Cricut Design Space - Advanced Guide is the book that will help you to realize your dreams.
Get a copy now and discover how your next project could be even better